Number of  guests: 35
Destination: Itacaré, Bahia
Duration: 5 dias
Reason: Celebrate the 70th birthday with the family!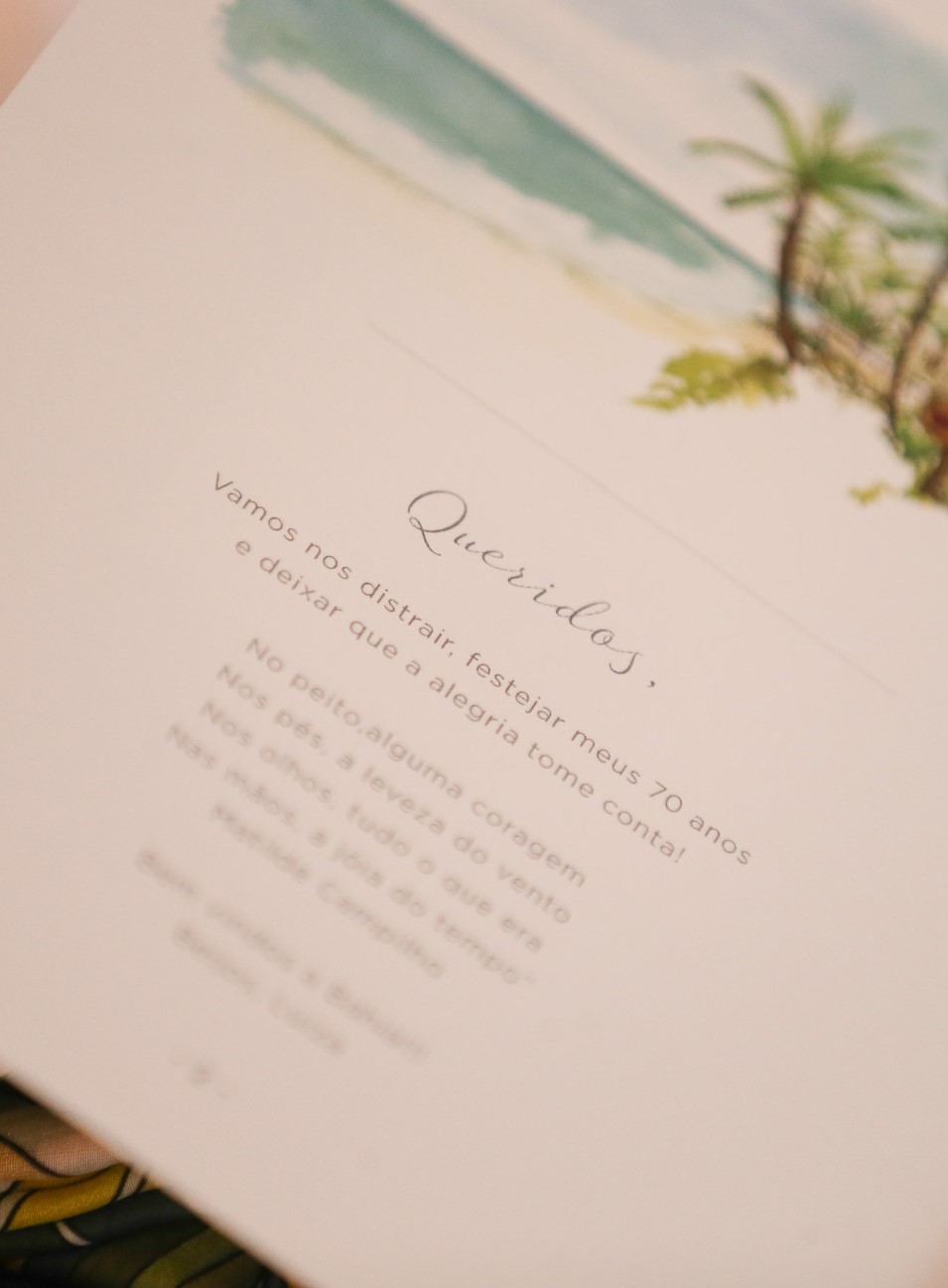 It's not easy to explain the energy from Bahia. More than everything, it must be felt. Was thinking about that we organized this inspire trip to celebrate the 70th birthday of a client that loves the destination.
For 5 days, 35 people from her family got together in Itacaré to live experiences dandled by the contagious happiness of the place. The visual identity to the event's program, everything was thought in the minimum details to enchant the guests. And the hotel chosen was the best possible: Txai with its amazing paradisiac landscape by the beach.
Everything started with a moon party full of delicious Bahia food – imagine a decor with cocoa fruit and presentation of capoeira and maculelê, putting everyone to shake their bodies. In the program, dinners with personalized menus, tours in a cocoa farm in the middle of the forest, visit to the program of protection of sea turtles, besides the free time to enjoy the sun and the sea from Bahia.
Another highlight was the sunset party at Fazenda Caranha, a really special house on top of a hill with sea view. If the guests wanted, it was possible to get there by a trail by the beach and a kayak ride in the river – thrilling! Once there, the guests had so much fun between good food and the dancefloor. For the kids, what about local circus artists?
And, as the date asked for na amazing celebration, the trip had a dinner on the Itacarezinho beach, which then, transformed into a big party. In the beautiful speech of the birthday person's husband, the important message was to live the moments by the side of who you love. Axé!
HIGHLIGHTS
Sunset party in a farm with sea view
Good moments in the amazing hotel Txai
Party with Axé music
Guided tour in a cocoa farm