Guests: 150
Destination: Angra dos Reis
Duration:  1 night
Reason: Celebrate the birthday close to family and friends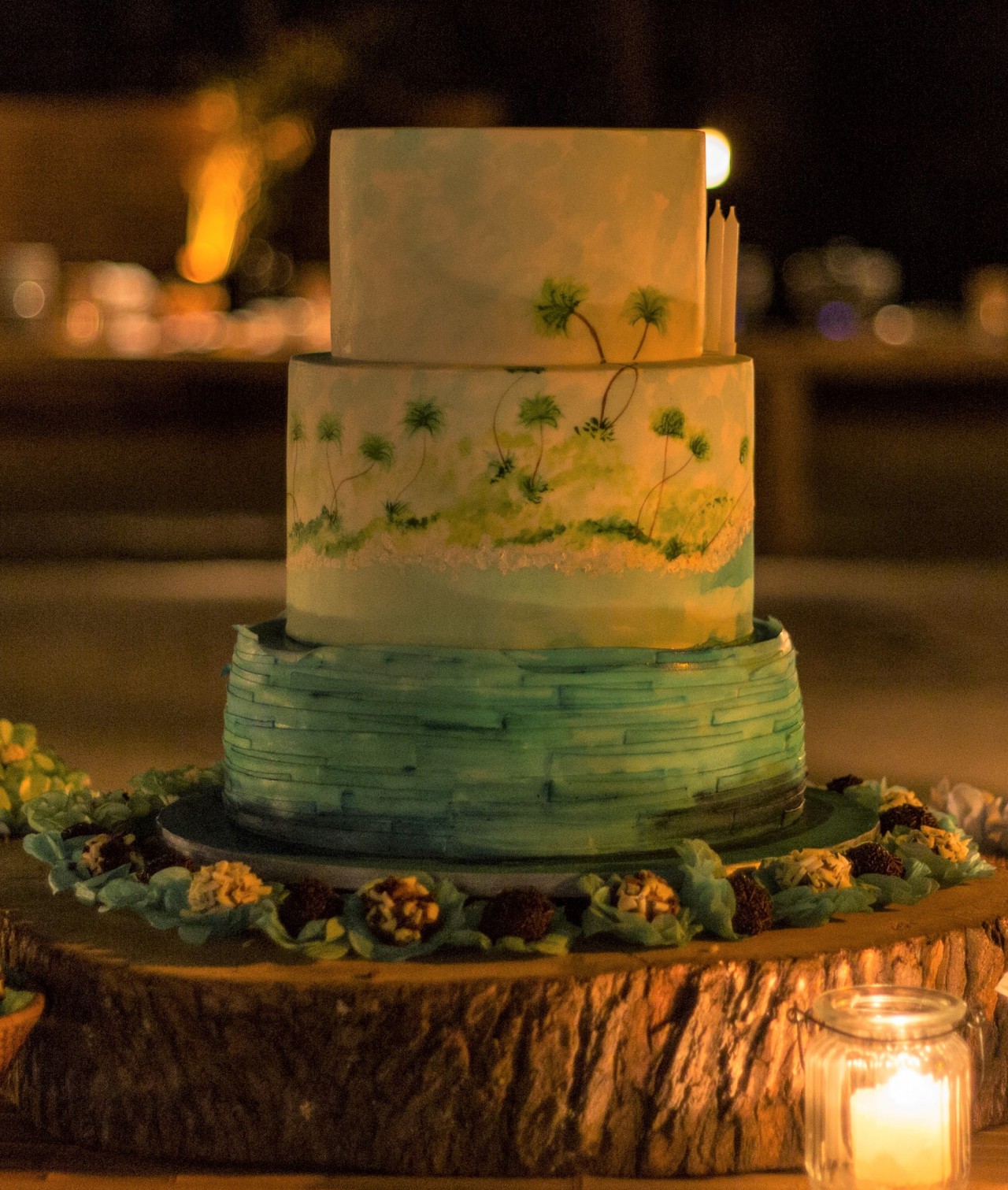 The scenario of this birthday luau, couldn't be more special: Frade's beach in Angra dos Reis. The guests were hosted at Fasano hotel, that was exclusive for the group for the entire weekend of celebration. The guests were able to enjoy every second of the event settled in the property. Detail: everyone was wearing White, with the barefoot on the sand and feeling the sea breeze.
For the soundtrack, everything was thought to match the happy and unpretentious environment of this occasion. As decor we had hammocks, colorful cushions, mats, Community tables, bonfire and lamps to give the tone. In the menu, finger food and meat and seafood prepared on the grill.
The stage was practically settled inside the water – which was another big attraction! To start, we had a Bob Marley tribute band that made everyone shake their bodies. After, the guests went crazy with the surprise of the night: a pocket show from Alcione, a big name of the Brazilian samba! Lastly, a DJ played all night long.
HIGHLIGHTS
Stage settled close to the sea
Bob Marley's tribute band
Surprise samba concert
Celebration in front of the sea