Guests: 14
Destinations: Inhotim, Ouro Preto, Tiradentes, Ibitipoca
Duration: 7 days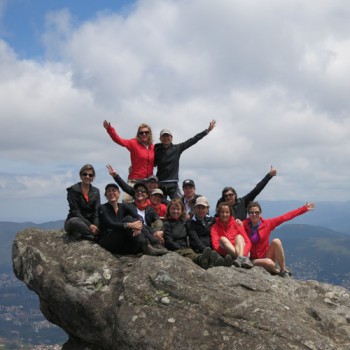 Every year a group of friends get together for a week of physical activities and relaxation. This time the idea was to combine nature and culture, experiencing the contrast between baroque and contemporary art and explore an exuberant natural environment.
Together, the friends visited Inhotim accompanied by one of the curators after they left for Ouro Preto and Tiradentes, where they attended to an exclusive concert in the Mother Church; followed by dinner at one of the best restaurants in town, closed exclusively for the group. Then, they went on to Ibitipoca for a yoga workout session on the top of a hill, with an outstanding view. To recover their energy, they had a delicious breakfast at a venue facing the Mantiquera mountain range.
Highlighs:
Special visit to Inhotim, guided by a curator
Private concert at the Tiradentes Mother Church
Walking tour crossing the São José mountain range from Tiradentes to Águas Claras.
On arrival in Rio de Janeiro, the transfer from the airport to the hotel in Ipanema was made on bikes!