Number of guests: 12 couples
Destination: Ibiza, Espanha
Duration: 7 dias
Reason: Comemorar os 60 anos ao lado dos amigos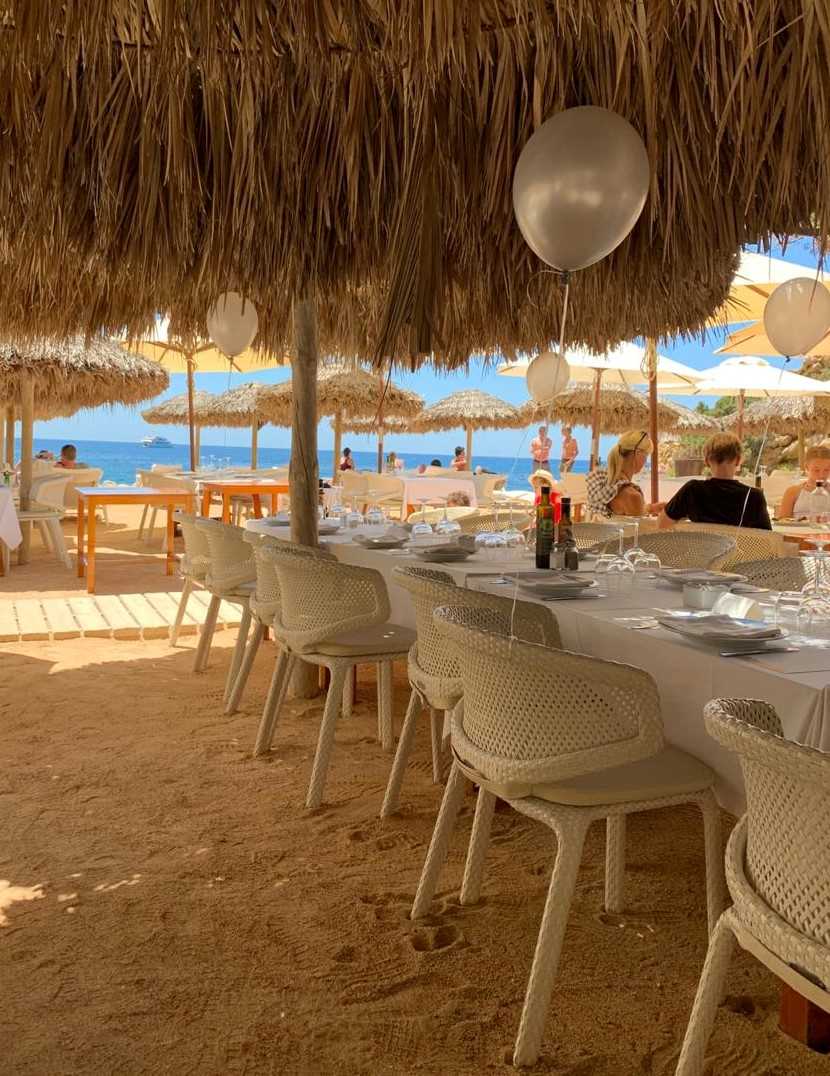 Just a few destinations in the word have the party environment of Ibiza, therefore, nothing better than this Spanish island to celebrate a 60th birthday with the beloved friends.
As a highlight, a really special villa found by our team to accommodate all the guests. Its location was at the south of the island, far from the city center, guaranteeing total privacy for the group without giving up of the party and fun! The villa had its professional nightclub and na impeccable team of staffs.
Not by accident, the villa was the cenary for special events, including a big party with a DJ that came all the way from Brazil and a farewell dinner with Flamenco and Spanish guitar. And, during the day, there was plenty of time to enjoy all the good things of this heavenly refuge.
Lovingly planned by the Bossa team and the host, the program also had visit to some beach clubs like Blue Marlin, boat ride until Formentera island and dinners in some of the best restaurants of Ibiza. Among the highlights, the experience at Heart Ibiza, that mix the culinary of the Adria's brothers and the performances of Cirque Du Soleil!
HIGHLIGHTS
Special Villa with total privacy for the guests
Celebration party at the villa with Brazilian DJ
Farewell dinner with Flamenco and Spanish guitar
Boat ride to Formentera with a lunch stop at a beach club and a nice paella!Passeio de barco para a Ilha de Formentera com almoço em um beach club com uma bela paella!